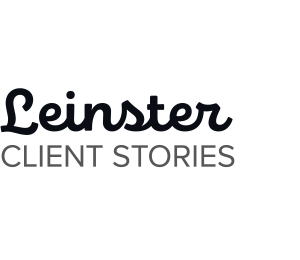 Sporting Excellence is reaching new heights.
One of only 5 youth climbing clubs in Ireland, this community project is reaching high heights indeed.
Established in 2014, in Finglas Dublin,  this unique club focusses on encouraging children that wish to progress their climbing skills, through coaching indoors plus climbing and bouldering outdoors.
With members who have represented Ireland in international competitions and young climbers holding medals in the national championships, including 2 gold, this club is fostering sporting excellence and ambition. 
Club members are also increasingly attending national Championships in the UK. 
Supporting them with a bridging loan to finance a retrospective Sports Capital Grant their plans to purchase additional climbing equipment for their members happened.
And so the training and competitive spirit continues.

"The Dublin Cliffhangers Youth Climbing Club has seen its membership more than double over the past two years to nearly 50 children. In an effort to keep pace with the increase in numbers and still get the children climbing safely, particularly outdoors, the club applied for and was successful in securing a Sports Capital Grant of just under €10,500 for equipment. Community Finance Ireland provided the crucial link to enable us to purchase the equipment and then draw down the funds, making a potentially complicated process very straightforward and providing great help and advice at every stage." 
Ian Lawler, Dublin Cliffhangers Club

Planning for future players and success.
With a current membership of almost 450 this GAA club was beginning to run out of space and needed to modernize and build for the future.
Its growing,  diverse and vibrant membership recognized a new clubhouse was needed. One that could support both young and adult level requirements. This project was costed at €318K. 
The community and members came together, raised a significant amount of funds themselves and secured some grants. But they had a shortfall. 
A term loan was the solution to this short-fall and we were delighted to help, as the management and the club was proof of a sustainable and viable community project.
Today their new clubhouse is operational. It has all the modern facilities you would expect such as new dressing rooms and toilets for all plus the ability to support the ongoing community connections and foster the love of the game. 

"Our development programme started in 2015/16. After discussions with our members, we approved a development plan to transform our facilities for our growing membership base, the future and to enable us establish a ladies gaelic football club within Carnaross GFC. 
We approached Donal and his team in Community Finance Ireland, who approved us for a loan to make our dreams become a reality. At all times throughout the development, we found their team to be hugely supportive. We could not complement Donal and his team in Community Finance Ireland highly enough and would recommend any other GAA or local community organisation to talk to them at first instance in terms of financial support for local community development."
Conor Woods, Carnaross GFC Development Committee