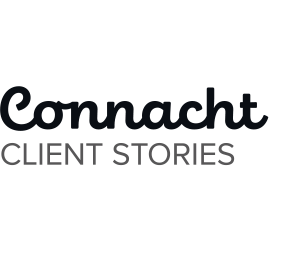 Community Hall celebrates heritage and history whilst upgrading to ensure its door is always open.
Built in 1845, Ballinasloe Town Hall represents one of the most significant aspects of the local built heritage. 
In 2007 local user groups formed a committee and in 2010 established what is now a CLG.
Since coming into the ownership of the local parish, the hall was the ideal venue for events focused on the wider community providing screenings of silent movies, Boy Scouts and Band practice etc. 
As with any historical building the time came when the roof and the interiors required repair as the decay meant the community were finding the space almost unusable due to safety and regulations.
With the help of grants, fundraising and rental of the theatre, the group have improved the facilities, with a new roof, insulation, painting of the auditorium and foyer, etc. 
Our team were on hand to facilitate a bridging loan that ensured upgrade work could continue, whilst their LEADER grant payment arrived.
And so another chapter in the hall's history can begin.

"Ballinasloe Town Hall Theatre is very happy to say that the team at Community Finance Ireland have been most supportive, helpful and encouraging to us. We first met Donal Traynor in May 2019 to discuss financing of our project, involving the renovation and upgrading of our toilets and kitchenette. Community Finance Ireland provided bridging finance for this project with a favourable interest rate. Donal and his team provide solid financial advice for small charities and community groups such as Ballinasloe Town Hall Theatre which provides performance and community space for our town and its hinterland." 
Ballinasloe Town Hall Theatre Team

This Athletics Club Doesn't Miss Any Hurdles When it Comes to Their Athletes' Development.
Craughwell AC is the largest juvenile athletic club in Ireland, with close to 600 members from neighboring parishes and high participation from local schools. These are remarkable statistics for a rural area. This is due to the tireless work of volunteer coaches, committee members and support from their enthusiastic athletes and parents.
The club focuses on increasing membership and making the development sustainable through membership income – whilst, at the same time, promoting participation, enjoyment and achieving the athletes' full potential. 
With help from Community Finance Ireland, Craughwell Athletic Club were able to match Sports Capital Grants to finance the installation of floodlighting and construct sprint, long jump and high jump facilities for use by their members.

"The support and encouragement we received was incredible and it was matched with the key finance we needed to complete the purchase of an 8-acre site which we are now in the process of developing. With Community Finance Ireland, our dreams will become reality."
Michael Tobin, Craughwell Athletic Club